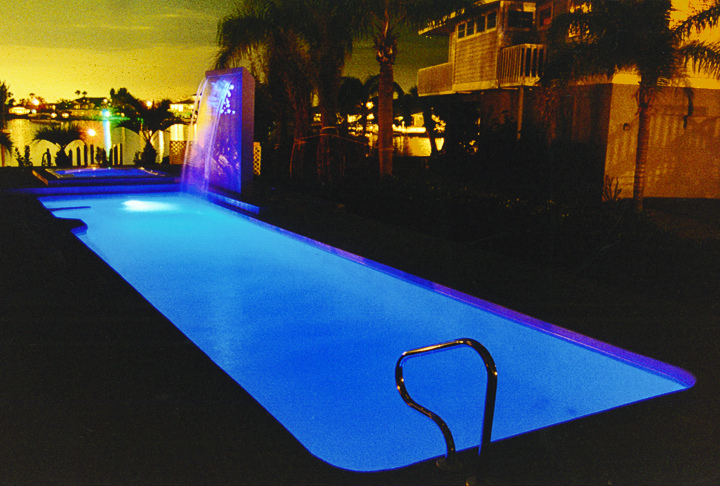 If you are considering purchasing a fiberglass swimming pool for your backyard, you're in luck. There's never been a better time to be a pool owner. Why? Well, there are a few reasons. The first is the technology. From the way your pool is manufactured and installed, to the systems that keep it running efficiently, the entire experience is much simpler than ever before.

But, it's the second option that gets people even more excited: the virtually unlimited design options. The incredible number of shapes, sizes, and customization choices for your new pool means that you can have a backyard oasis that meets all your criteria and looks exactly how you'd envisioned it. We will highlight a few of the more popular shapes and exotic names to whet your appetite and enhance your inner-vision.
Pick Your Perfect Pool
There are many factors that can influence your pool selection. They include everything from the size and shape of your yard, to the architecture of your home, to your fond memories of the gorgeous pool at your favorite vacation spot. Whatever your particular preferences are, Blue Hawaiian has a pool for you. Finding it is often easier if you start by determining which general style of pool you like and then select a specific model.
Natural Freeform
Looking to your pool for a little escapism? A freeform design can represent the place you find most peaceful, whether that's a mountain spring or the lagoon at a five-star Caribbean resort. Some of the most popular freeform pool models include the Vista Isle, Pleasant Cove, Bay Isle, and Blue Isle. With sizes that run from 11 to 15-feet wide and up to 34-feet long, you can find the ideal pool for your intended use and budget, and perhaps enhance it with some mosaic tile.
Rectangular Pools
There's beauty in simplicity, and that's what rectangular models like the Cayman, Bristol, and Regatta offer. Depths in these pools start at 3-feet deep and increase gradually to nearly 7-feet in the deepest of the three, the Regatta. Many people choose to crank up the fun with an adjacent spa that drains into the pool through one or more spillways. Not only is it a great look, but the sound of gently splashing water is very soothing on a summer afternoon.
Kidney-Shaped
An excellent middle ground between rectangular and freeform pools, the kidney shape has long been a favorite of people who love its gentle curves, as well as the many available colors. The Laredo, Cape May, and St. Augustine models, among others, lend an air of elegance to any backyard, and after a day of kids splashing and playing, can serve as a beautiful backdrop for a dinner party for the adults.
Freeform Pools
The shapes of freeform pools are as unique as the people that own them. Models like the Java, Cape Cod, and Lexington have eye-catching designs that can be made even more stunning with accessories like tropical water features and LED lighting.
If You Can Imagine It, We Can Create It!
Looking for some guidance on bringing your vision to life and creating your optimal pool environment? Talk with the Blue Hawaiian dealer near you today!